Preparations are in full swing for our symposium April 28 at the Brooklyn Historical Society, 128 Pierrepont Street, Brooklyn, New York 11201, from 9:00 am – 6:00 pm. There are a few spots left, but registration has been filling up fast! You can still sign up here. The symposium is free to attend, and open to all.  We are excited to participate in the Archivists Round Table of New York's Preservation Week, and to put together a full day of sharing resources and case studies we've discovered during our residencies.
Organizing this event provided an opportunity to reflect on commonalities across our experiences as residents, and also to consider the remarkable span and multi-dimensional aspects of the unique materials across our host sites as a group: from incredibly vast and dense geospatial datasets and other born-digital measurements of the natural world, to the long and rich history and documentation generated by a vibrant performing arts organization, to the intricacy and sometimes seemingly impenetrable complexity of constantly-proliferating sound, television/video, and Web materials. Written out like that, it's a pretty remarkable list of sources. The symposium offers a chance to draw on these experiences and share resources, and to create a discussion that we hope will prove rewarding for digital preservation practitioners, students, and anyone who's interested in learning more about these topics.
Working toward accessible, "real world" digital preservation, with an emphasis on getting started now, and prioritizing reasonable, "good enough" progress, has been another shared theme throughout our residencies. Our goal is to contribute to increasing awareness about the many pathways available for making ongoing digital preservation a sustainable reality for as many organizations and individuals as possible. Expect a day of accessible and enjoyable activities, with great resources and practical approaches.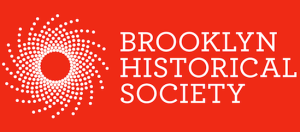 Symposium Program
Symposium events will be led by NDSR-NYC residents, as well as by digital preservation practitioners from other organizations around the city. We're honored to welcome our guest speakers to the symposium, and we're very grateful to them for contributing their expertise to the program.
Morning Sessions
Morning sessions will cover essential considerations for improving management of digital records, to build and maintain a solid preservation framework at your organization.
From Planning to Preservation: Method & Madness
Carmel will present a step-by-step process for initiating a Records Retention Schedule for born-digital content at your institution if one does not already exist; this process can also be helpful for evaluating and improving an existing RRS. Genevieve will offer in-depth but manageable recommendations for selecting and implementing a digital repository suited to the specific needs and resources of your organization.
Grant Workshop
Dr. Rachel Mattson, Manager of Special Projects at La MaMa Archives, and Poorna Swami, Development Associate at La MaMa, will conduct a thorough but lightning-speed workshop on grant writing, in which you'll learn how to more effectively seek out and apply for grant funding to further your organization's digital preservation goals.
Afternoon Sessions
Afternoon sessions will include a chance to learn when and how to use BagIt, a valuable packaging format for complex digital content, and will also cover archiving for audio, web, and audio/visual materials.
Get Out of My Disc, Get Into My Drive
Mary will offer an overview of how to recognize and battle your MiniDisc demons, with a demonstration of available tools for extracting audio data from this stubbornly intractable media.
How and When to BagIt
Kathryn Gronsbell, Digital Asset Manager at Carnegie Hall, will lead a discussion and tutorial for BagIt, covering a range of scenarios in which BagIt may be applied for secure transfer of digital content.
Web Archiving for Everyone
Sumitra Duncan, Web Archiving Coordinator for the Frick Art Reference Library, will discuss organizational considerations for starting and sustaining web archiving initiatives, with particular emphasis on smaller organizations aiming for more narrowly-scoped archives with depth of coverage in collections. Rebecca Guenther, metadata consultant for the NYARC web archiving initiative, will discuss the metadata application profile and data dictionary she created for NYARC, and will advise participants on specific issues involved in description and access for web materials. Morgan will demonstrate how to use Webrecorder, a visually-oriented web archiving tool that's free and accessible for anyone to use. Alexandra Drakakis, Associate Curator for the National September 11 Memorial & Museum will discuss the web archiving initiative at the Memorial Museum.
Open Source Software for Processing Audio/Visual Files
Dinah's workshop for A/V materials will dive into the nuts and bolts of video materials to examine and understand: a) what video data really is, and how to approach the many specialized layers of video files, and b) how to archive this stuff! with demonstrations of a range of free and open-source tools.
We look forward to seeing everyone April 28 at BHS!