Below are the five residents selected for the first NDSR-NY cohort. Each resident demonstrated a strong commitment to digital stewardship, along with exceptional talent and skill.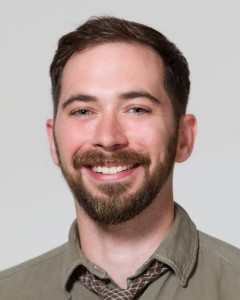 Karl-Rainer Blumenthal


@landlibrarian
Host institution: New York Art Resources Consortium
Karl-Rainer Blumenthal is an archivist and librarian from Philadelphia, Pennsylvania. In his personal and professional work, Karl seeks to promote equitable and sustainable means of access to the touchstones of shared cultural heritage and memory. To this end he has managed digitization projects for the special collections libraries at Bryn Mawr, Haverford, and Swarthmore Colleges; he has studied and taught media arts at Temple University; and for the last five years, he has administered reference and research collections and projects for OLIN, the global landscape architecture and urban design practice of National Medal of Arts laureate Laurie Olin.
Karl is especially excited to serve as the NDSR for the New York Art Resources Consortium (NYARC) as this partnership pursues common web archiving standards and procedures that enable the missions of its unique institutions, and in so doing provide a model to the wider field of art librarianship. Karl earned his Bachelors degree in History of Art from Haverford College. This summer he will complete his Masters program in Library and Information Science at Drexel University's College of Computing and Informatics, where has has focused equally close attention to issues of archival theory and systems design.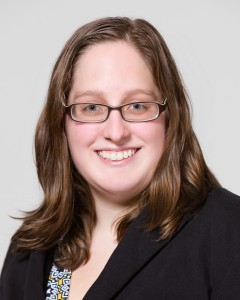 Peggy Griesinger


@peggygriesinger
Host institution: Museum of Modern Art
Peggy Griesinger graduated from Indiana University with a Master of Library Science. Her interest in digital preservation was fostered while working at IU's rare books library, the Lilly Library. She was exposed to unique and scholarly significant collections undergoing the digital preservation process, and was fascinated by the complex processes involved in maintaining our digital cultural heritage.
Peggy will be working on developing best practice guidelines for the Museum of Modern Art's new digital repository. She is excited to have the opportunity to evaluate and implement robust and innovative practices that will provide a framework for digital preservation both for MoMA and similar institutions.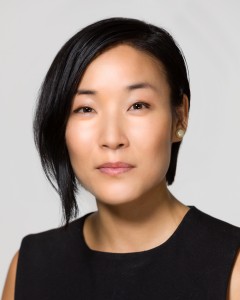 Julia Kim


@jy_kim29
Host institution: New York University Libraries
Julia Kim graduates from NYU's Moving Image Archiving and Preservation Program in 2014 with a thesis on the applications of digital forensics for born-digital materials in cultural archives. Upon graduation she will be the NDS Resident with NYU Libraries, where she will build on her thesis, focusing on the issue of researcher access. In 2013, she interned as a technician at the New Museum's NDSA Innovation award-winning exhibition, "XFR STN," and has since co-founded the ensuing media preservation non-profit, XFR Collective.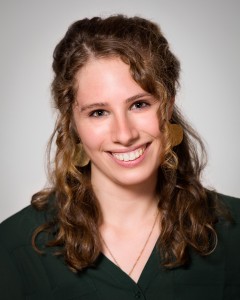 Shira Peltzman


@shirapeltzman
Host institution: Carnegie Hall
Shira Peltzman received her M.A. in Moving Image Archiving and Preservation from New York University's Tisch School of the Arts in 2013. Her primary areas of focus included the high-level stewardship of digital objects, the preservation of legacy audio, video, and film formats, and the assessment of audiovisual material. Her thesis identified the various challenges associated with preserving digital cinema packages (DCPs), the newly ubiquitous moving image format for digital theatrical exhibition, and offered a series of recommendations designed to mitigate these issues.
Shira has worked at several organizations globally including Martin Scorsese's World Cinema Foundation, the British Film Institute in London, the Bay Area TV Archive in San Francisco, and AudioVisual Preservation Solutions in New York City.
As the NDSR resident hosted by the Carnegie Hall Archives, she will design and document workflows for the acquisition, storage, and long-term management of born-digital assets, configure and implement Carnegie Hall's new Digital Asset Management System, and use inventories of born-digital assets to inform requirements and recommendations for the long-term preservation and sustainability of digital files. Her project will play an integral role in Carnegie Hall's Digital Archives Project, a multi-year grant-funded initiative to digitize Carnegie Hall's archival collections, ensuring that they are preserved for future generations and made accessible to the public.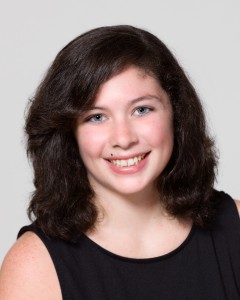 Victoria (Vicky) Steeves


@VickySteeves
Host institution: American Museum of Natural History
Originally from Boston, Massachusetts, Victoria (Vicky) Steeves is a student in the Simmons Graduate School of Library and Information Science, where she will complete her MLIS as a part of the 3+1 Accelerated Computer Science/Library and Information Science Program (3 years for a Bachelor of Arts in Computer Science, 1 year for a Master in Library and Information Science), a program she piloted for the College. She is also an Honors Program alumna from the Computer Science and Information Technology department at Simmons College in Boston, MA.
Hoping to marry her two degrees (computer science and library science), Vicky applied to the NDSR program to get practical experience in a field she has great interest in. Digital archiving is the way our legacy can be preserved, and due to an interest in technology and history, she thought it would be the best stepping stone on her way to a career in digital stewardship, digital curation, and digital archiving.
Her long term goals include building systems that will enable digital archivists to do their jobs with higher efficiency and longer lasting preservation.